Parish Council Office
The Hub, London Road,
Shenley, Radlett,
Herts WD7 9BS
Telephone 01923 855865
The office is open each weekday between 8.30am and 12 noon, unless otherwise stated on the door.
Shenley Fete. Sunday June 21st 2015
I hope you managed to come to the Fete this year. The weather was pretty good. I would call it a Goldilocks day – not too hot and not too cold. I think Alex in the Beer Tent would have liked it a few degrees warmer!
With your support the Fete was a great success. The attendance was very good with a total of around 2500 people.
Read more...
Shenley Fete 2015 Photo Gallery
The full results of the local elections held in May were as follows (the names of those elected are in bold print) :
Read more...
We are looking for 'Volunteers' for this scheme,  which is managed by local residents and aims to educate speeding drivers on the risks of travelling at speed through the residential areas.

If you are interested in becoming a volunteer,

Please contact:  Amanda Leboff, Clerk to the Council, Shenley Parish Council, 'The Hub', London Road, Shenley, Herts  WD7 9BS
Email:  This e-mail address is being protected from spambots. You need JavaScript enabled to view it
Tel:  01923 855 865

Thank you
Grants help create a healthier Hertsmere!!
Hertsmere Borough Council News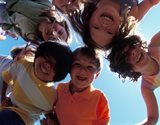 A lucky seven organisations are sharing nearly £14,000 to help improve the health of Hertsmere residents.
One-off grants of up to £3,000 were offered to community and voluntary organisations, social enterprises and charities for initiatives to support health and wellbeing in the borough through our new Public Health Fund.
Read more...
NHS services in Hertfordshire – no appointment needed!
Hertsmere Borough Council News
Accident and Emergency (A&E) departments are here to treat people who have serious, life-threatening or dangerous conditions.  Ambulances should only be called in genuine emergencies. There are other walk-in NHS services which you should use if you need urgent medical help, but it's not life-threatening.
Read more...
RESEARCH ON SHENLEY HOSPITAL

I am a researcher working at the School of Business and Management at Queen Mary University of London. I am involved in a research project that traces the lived experiences of people who worked at Shenley Hospital. The research study is historical in nature and will include the analysis of archival material as well as interviews with former hospital workers. I do hope that this advert will raise local interest in the project and reach out to community members who are willing to talk about their experiences of working at the hospital or about what it was like to live in close proximity to one of the country's largest and most cutting-edge institutions dedicated to mental health.
Read more...
HM The Queen Responds to School's New Year Peace Project
Clore Shalom School launched an innovative and hopefully peace inducing learning project for Rosh Hashanah this year - and it has even reached Her Majesty the Queen!
Read more...
Shenley Village Children's Centre
Children's Centres offer the best start in life for every child, providing a place where under 5's can get involved in a range of both play and early learning activities. Parents, grandparents and carers can benefit from better opportunities with access to child care, family support, health services, outreach services, training and employment advice.
Read more...
Helping you prepare for the cost of care
The cost of social care and how we pay for it is an issue that isn't going away. We are all living longer and we need to think about our future and how we want to be cared for.
Read more...
---
Do you have an event or activity that you think would be of interest to the local residents of Shenley Village and would like published on this website?
If so complete our submission form here